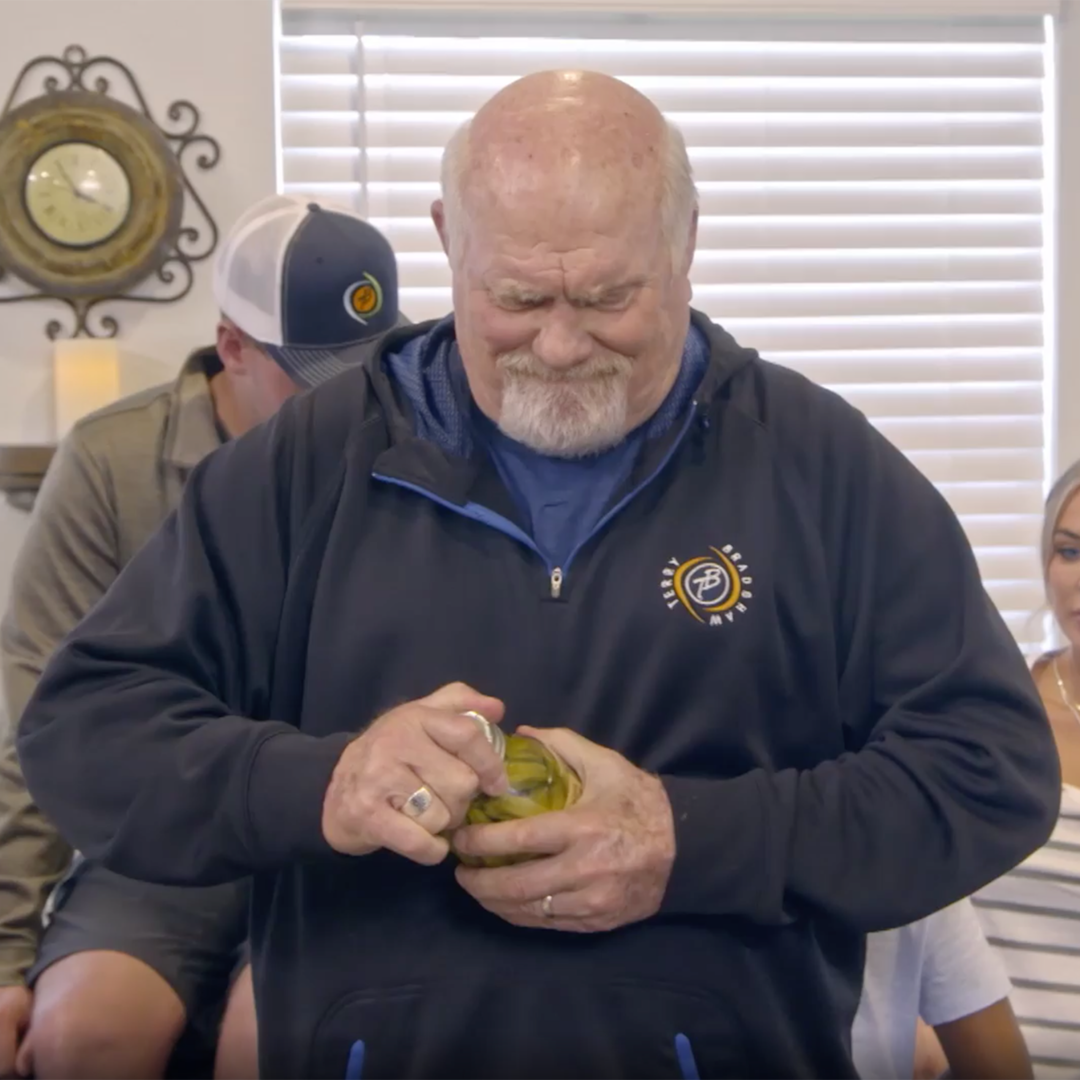 Terry Bradshaw's family is in a pickle.
More specifically, The Bradshaw Cluster crew is in a pickle over a pickle jar.
It all starts when Terry and his wife Tammy come by daughter Lacey's house in this preview of the latest episode of October 20th. Thinking of a 'rare Texas forest' is a home gift for Lacey and her husband Noah, Terry is ready for dinner and immediately starts loading up his plate.
However, there is one big problem.
"We've been here a week now, and I bought these pickles the first day because I was very excited about pickled okra – we don't have that in Hawaii – and I can not open the pot," Lacey revealed. "So whoever opens, gets a prize."
Terry is the first to try the bottle, but after a failed attempt, he tells the group, "I really do not want to open it."